Halo: Infinite is Definitely Halo 6
Back at E3 2018, 343 Industries and Microsoft announced Halo: Infinite on the big stage. It was later clarified as a direct sequel to Halo 5, and one that focuses on Master Chief. This was a concern of fans after the story in Halo 5 wasn't as well-received as usual. Despite being pointed to as a direct sequel, there has still been some fan concern on whether or not Infinite is a core Halo title. During a recent Mixer stream, 343's Jeff Easterling has (hopefully) put the matter to rest.
Easterling straight-up said, "It is Halo 6. You should just consider it Halo 6. Don't think of it as a weird prequel kind of thing. It's the next story. It's the next chapter in what is going on." So whatever follows Halo: Infinite won't try to sneak in a "6" somewhere. This is it, the next game, the sequel, the next "core" title in the line. We can find something else to worry about now.
Source: Gamespot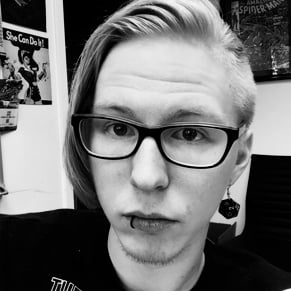 08/16/2018 12:35PM