GameStop Guaranteed to Love It Plan Revealed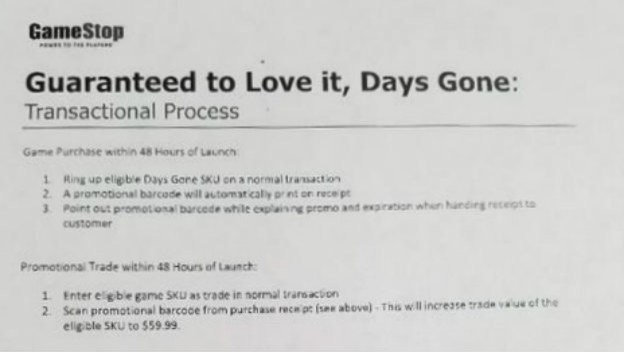 A new initiative to make GameStop more relevant again has apparently been leaked, then confirmed, by the company. A Guaranteed to Love It program is about to take effect. It would give people a chance to buy a new game, play it for a period of time, then return it for store credit equivalent to the full value of the game.
Here's how it will work. Someone would purchase a new, physical game from GameStop the day it launches. Let's say it costs $59.99. They then play it immediately at home. If, within 48 hours of the game's launch date, they return it to GameStop due to not loving it, the Guaranteed to Love It program takes effect. They get $59.99 worth of GameStop credit, and the retailer takes back the game.
The first game in the GameStop Guaranteed to Love It program was announced in these leaked documents. It will be Days Gone, the Sony and Bend Studio game for the PlayStation 4 about a zombie apocalypse. If people don't enjoy going on a bike ride around the Pacific Northwest with Deacon between its April 26, 2019 launch date and April 28, 2019, they would apparently be able to take advantage of this promotion to trade the new copy in and get almost $60 in store credit to put toward a game that might enjoy more.
GameStop has since confirmed this policy is real to Polygon. We'll have to wait and see what sort of effect it will have on the company's business.
Source: Cheap Ass Gamer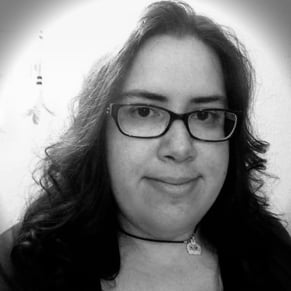 04/17/2019 09:05AM