Destiny 2 Shadowkeep Leaked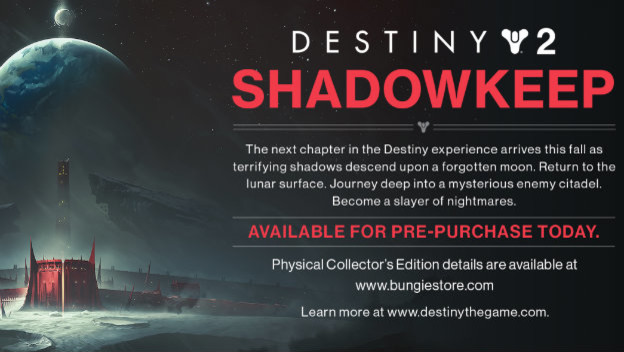 The next Destiny 2 livestream isn't until June 6, 2019, but it seems datamining has leaked its major announcement. People investigating the PC version found information on what is apparently the shooter's next expansion. Bungie has allegedly been working on Destiny 2 Shadowkeep.
All we know about Destiny 2 Shadowkeep so far comes from its promotional image. This expansion will take place on a moon. When people head there, they will find a enemy citadel waiting for them. Inside will be new sorts of bosses and enemies. Naturally, this would mean new equipment to collect too. At the moment, only a tentative Fall 2019 release has been mentioned in the leaked image.
This could end up being a Forsaken or Rise of Iron sort of add-on. The former was a full Destiny 2 expansion that helped add lots of additional content to the game. The latter was a slightly smaller update that still added a lot to the original Destiny, but had a smaller price tag and wasn't as fully-fledged.
We'll see if Shadowkeep is confirmed during the June 6, 2019 livestream at 10am PT/12pm CT/1pm ET. It is supposed to discuss the next expansion, so everything seems like it will fit. However, if true, this could mean that a third Destiny game could be coming later down the line than people might expect.
Source: Resetera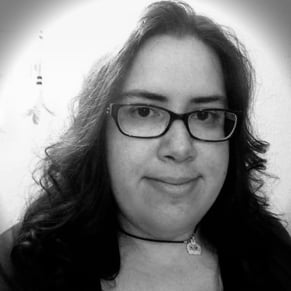 06/05/2019 10:15AM