Red Dead Online's Halloween Includes Masks and a Bounty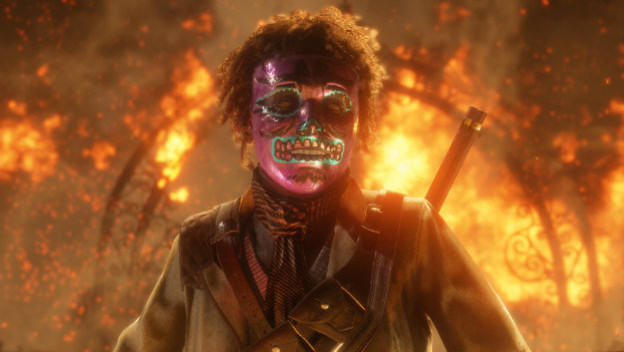 In the mood for some festive fun? Rockstar Games is here to help. The company has revealed its Red Dead Online Halloween efforts. While it doesn't involve the supposed zombie-like creatures that had been appearing, it does bring in some scary masks and an intimidating Legendary Bounty set in a swamp.
The masks are seasonal looks from Madam Nazar for All Hallow's Eve. People who want to make sure they have the right Red Dead Online Halloween look will definitely be covered. Freak and Swine masks will be among those available from Madam Nazar. Specialist Role holders will each have their own free, exclusive design mask. Bounty Hunters will get a Creature Mask, Collectors will get a Masquerade Mask, and Traders will get a Swine Mask. Outlaw Pass Club Rank 10 holders will get a Freak Mask variant, and Club Rank 20 members get a Horror Mask variant. Finally, anyone who plays before December 12, 2019 will get a special Slaughter Mask.
The new Legendary Bounty doesn't involve someone supernatural, but it is set in an imposing location. Philip Carlier, a former Lemoyne Trading Company employee wanted for embezzling and murder, has decided to squat in a swamp. While you'd think a killer and thief wouldn't be too intimidating, this dude also has a bit of mad scientist in him. He likes experimenting with chemicals, which you could see first-hand when trying to apprehend him.
Finally, there are two other freebies to keep in mind while playing. If you have PlayStation Plus, you should log into Red Dead Online as soon as possible. Doing so before November 4, 2019 will get you a Killiman Vest variant. Also, if you have Twitch Prime, connect it to your Rockstar Social Club account. You'll get a free Bounty Hunter license (in-game, of course) if you do.
Source: Rockstar Games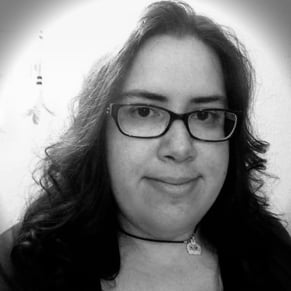 10/23/2019 10:00AM