3 Things Gamers Need to Pick-Up This Summer!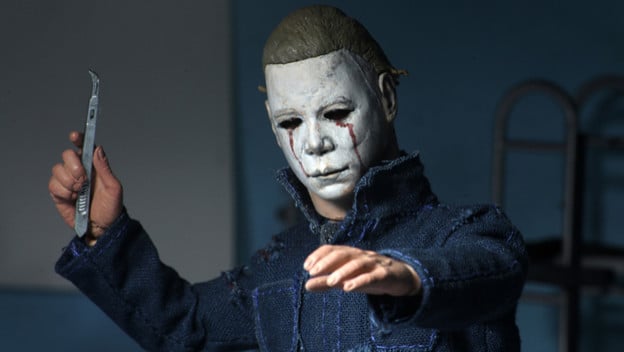 Publish Date: Tuesday, August 18, 2020
It's a no-brainer, that gamers love gaming stuff! But if you've been to the collectible aisle or the toy section of your local electronics department at Walmart or Target lately, you know that there's plenty of other fun things that appeal to us thumbstick junkies. So here's just a few fun things that you should be on the lookout for and pick up, when you're out doing your game hunting this summer.
NECA 8' Clothed Michael Myers Action Figure
If you collect action figures, you know NECA represents quality and detail at a very affordable price. That remains true with their recently released Michael Myers action figure which shows the beloved horror icon in all his retro glory.
The figure comes in clamshell packaging that features new art from Jason Edmiston. Inside, if you dare to open it, you'll find a fully poseable figure of the character as he appeared in the 1981 sequel. It comes with a knife, hammer, scalpel, and, just in case that's not enough, an alternate hand and head.
From top to bottom, the figure is 8' tall and sports a coveralls costume. To be clear, I am not referring to a costume that has been painted onto the figure. I am referring to tiny little clothes that would look adorable were they not being worn by a brutal killer. The figure can be found for $30.99 at places like Target. Once he's yours, all that is left to do is figure out a prominent location to display him and his keen fashion sense. If I've learned anything from the movies, it's that it's always a good idea to keep an eye out for a figure like Mike Myers.
More Halloween 2 NECA Product Info:
◾ Based on his appearance in the classic 1981 sequel, Michael Myers stands 8" tall and comes complete with a knife, scalpel, syringe, hammer, as well as an alternate hand and head
◾ Highly detailed and fully poseable with a tailored coveralls costume
◾ Clamshell packaging with brand new art, courtesy of Jason Edmiston
Ring Fit Adventure
The pandemic is proving to be really difficult for a myriad of obvious reasons, but it is also making it difficult to monitor our health the way we used to. For one, an increasingly sedentary lifestyle is threatening our wellbeing, never mind the way all of this might be affecting our diets. Not only is it hard to find a good place to exercise, but even our baseline levels of movement have been diminished. If you're finding it hard to exercise for any reason, including a lack of motivation, you should look to Nintendo's Ring Fit Adventure!
Ring Fit Adventure was released at the end of last year and I regarded it with the same suspicion I have for most exercise products I see on TV. My suspicion was misplaced. Even if, hypothetically, it didn't do much for burning calories, it is still a very fun product. The fact that it's a fun product and a decent way to burn calories just makes it so perfect in these times.
Dungeons and Dragons POP Vinyls from Funko!
Dungeons and Dragons is huge right now and it shows no signs of slowing down. But, as a pen and paper RPG, most of its related merch are books, dice, dice bags, and other pragmatic things to use at the table. There is a very limited selection of things to buy just because they're fun or whimsical. Fortunately, there's a new array of POP Vinyls from Funko!
They come in a wide array of options that depict popular monsters and people from the decades of lore. You can, for example, purchase a 3.75" Asmodeus if you want to show everybody that you have a taste for cute things and ancient devils who preside over the Nine Hells. If you want to come off with less intensity, there are Owlbear and Gelatinous Cube figures. Are heroic but goofy warriors who explore the realms with their hamster sidekick more your speed? Get yourself a Minsc and Boo POP vinyl!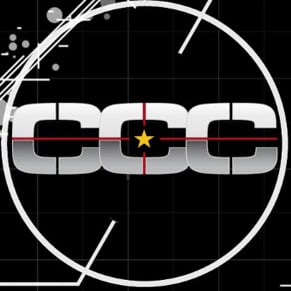 07/23/2020 11:05AM