Crimson Dragon Confirmed For Xbox One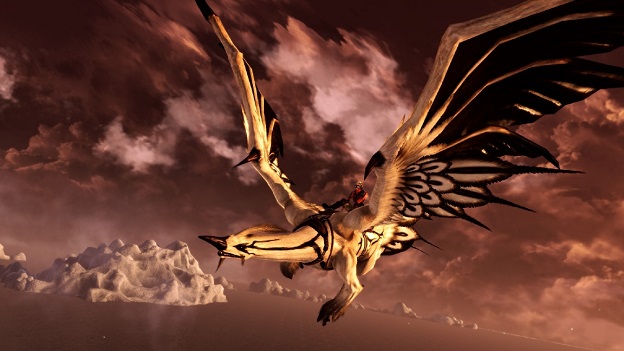 Director of Panzer Dragoon, Yukio Futatsugi, has remained annoyingly silent regarding the earlier leak of Crimson Dragon onto XBLA. The Lair-esque Kinect shooter has been given virtually no attention since the initial Xbox 360 flare-up, so speculation and rumors have run entirely wild. Surprisingly, it's only now, after the Xbox One's reveal and E3 lineup, that we get some details on the title.
It's going to be on Xbox One.
The game's developer, Grounding Inc., spun several heads with the announcement. Sure, the game's emphasis on the Kinect matches up with the Xbox One's hardware and philosophy, but after the scandalous debut of an unofficial demo on the 360's Live Arcade, players at least thought they had the platform down. So, comically enough, Grounding has effectively led players by the nose with Crimson Dragon.
Details remain undisclosed, but with E3 in progress, we can expect official statements and press information from Microsoft soon. We'll keep you up to date on where the game will be heading, because, quite frankly, we have no idea as of now.
Source: Shacknews
06/10/2013 11:45AM