Microsoft Announces New IP: Project Spark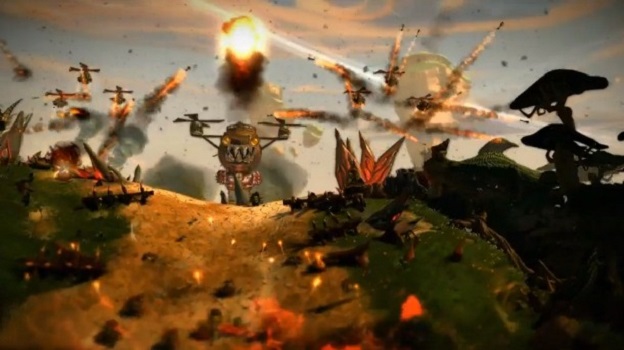 As promised, Microsoft has begun rattling off their list of Xbox One exclusives. Luckily, outside of the expected Forza installment and batch of shooters, we've already seen a hint of quirky creativity in the mix in the form of Project Spark, a do-it-yourself game-ception. Spark is based around design templates that allow the player to effectively design their own game worlds within the game.
You'll also be able to blow the living hell out of them, so all the bases are covered.
With access to Kinect and tablet functionalities, players will be able to create virtually anything, as the game's live demonstration showed. From terraforming to creature shading, every last minute detail can be tweaked "with the push of a tile."
Better still is the game's emphasis on sharing and streaming. In a very (and I mean very) LittleBigPlanet fashion, Spark allows players to share their creations with others, and play through their worlds as well. Cooperative level design and potential shared networks have not been fully detailed, but the creative little construction title is charming enough to hold some serious attention.
Source: Shacknews
06/10/2013 12:10PM