Mirror's Edge 2 Finally Confirmed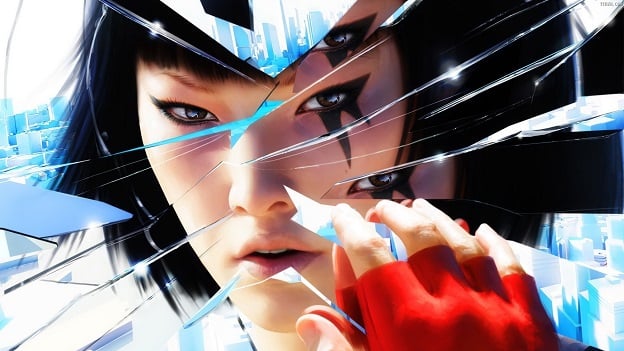 EA's E3 2013 conference marks a shining day in gaming history. A niche, cult-status and obscure series will be getting a proper sequel, courtesy of DICE. Mirror's Edge, the innovative first-person parkour experience that debuted several years ago, will be coming to the next generation of consoles, crisp aesthetic intact.
Finally.
The fan-favorite protagonist Faith was undoubtedly the subject of today's brief reveal trailer. In classic back-for-vengeance fashion, we saw our favorite female runner touching up her iconic tattoo with the aid of a currently unnamed artist (Partner? Fellow runner?) Unsurprisingly, we saw very little gameplay. After all, the closest thing to a release date that we've been given was that the game will arrive "when it's ready." However, we were still able to nail down several crucial points about Mirror's Edge 2.
In spite of Remember Me-inspired fears, the first-person perspective will be preserved. A possible third-person POV was not mentioned but has not been completely ruled out. It's also apparent that the distinctive, vibrant art style of the original will be carried onto the PlayStation 4 and Xbox One's powerful x86 architectures. Plus, Faith is as combative as ever, sporting hand-to-hand moves both new and old.
Given EA's current schedule, I'd estimate the sequel's entirely unknown launch date at Q3 2014 at the earliest. We'll keep you up to date with fresh news on Mirror's Edge 2 as EA and DICE put them out, so stay tuned!
06/10/2013 03:35PM