Super Mario 3D World Revealed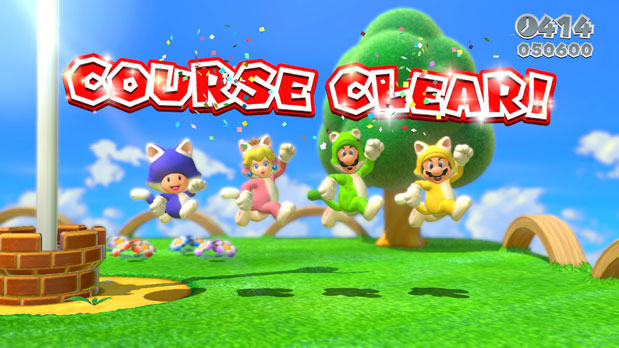 Nintendo announced a new Super Mario game during their E3 Nintendo Direct: Super Mario 3D World. The return of this Nintendo staple will give players access to a four-player co-op adventure featuring Mario, Peach, Luigi, and Toad. It will be the first Super Mario game since Super Mario Bros. 2 to feature those four iconic characters.
The trailer shown on Nintendo Direct showcased one new costume for the characters: a cat suit. This suit will transform them into a cat and enable them to climb up walls. The game is shooting for a December release date, and will be released exclusively on the Wii U.
06/11/2013 07:30AM