Warhammer 40k Gets Its Own MMO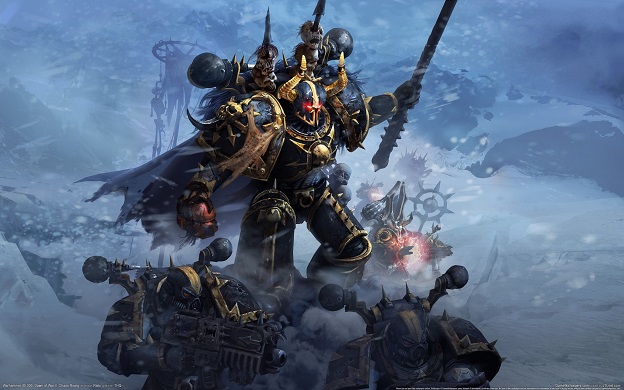 A surprising number of console-based MMORPGs has cropped up in the next-gen race—see Destiny, Defiance, The Division, and The Elder Scrolls Online—and developer Behaviour Interactive, the minds behind Wet and Naughty Bear (I'll let you write your own off-color jokes for that combo), are adding one more to the list with Warhammer 40k: Eternal Crusade.
Obviously, there are some striking oddities here. First and foremost, Behaviour Interactive is designing a Warhammer game. Evil teddy bears don't exactly translate to all-out space war. Strange as it is, however, the studio's own Miguel Caron is clearly confident that the studio can get the job done right, having asserted that "Eternal Crusade's team are all MMO development veterans and with the support of Behaviour's 20+ years of experience, this is going to be the online Warhammer 40,000 universe game that fans have dreaming of" during the announcement.
Then, of course, there's the game's context. Eternal Crusades will have three factions (Space Marines, Chaos Space Marines, and the series' iconic Orks) waging a territory war not unlike the conflict found in F2P superstar PlanetSide. Stranger still, the game has been described as a "persistent online war," which draws even more parallels between the two MMOs.
Strange or no, we know very little about the game as is, seeing as how a simple logo was the only graphic shown. At the very least, we've got the platforms down; the game will release for PC, Xbox One, and PS4 in "late 2015."
Source: Shacknews
06/12/2013 11:05AM