Skullgirls to Be Replaced by Psuedo Sequel: Skullgirls Encore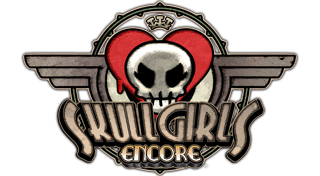 A while back we reported about Konami's decision to abruptly remove Skullgirls from the PSN and XBLA. As a result, the Skullgirls team has been hard at work developing a pseudo sequel to take its place. This new game, which is an awful lot like the old one, is called Skullgirls Encore. For PC players, it's essentially the same as the latest patched version of the game, but for console players it's an entirely new experience.
Skullgirls Encore will include several new features including a frame data viewer in training, a brand new IPS combo system, several new moves and rebalances for the old roster, and even the game's first DLC character, Squiggly. It will also include several new stages, including some that feature fan created characters from Indiegogo campaign donators.
Unfortunately, not every platform will handle Skullgirls Encore the same way. PC users already have the latest update and will continue to receive updates as usual. Xbox Live Arcade users will have to install a hefty patch to the original game, though their save data, achievements and leaderboard placements will remain intact. PSN users are not so lucky. They will need to download a new version of the game that is incompatible with their saved progress and DLC. As an apology, Lab Zero is making all Skullgirls DLC free for both PSN and Xbox Live users for a limited time.
In addition, all purchasers of the original Skullgirls will receive a copy of Skullgirls Encore free of charge, but they will still need to visit the PSN store page in order to download it. In addition, this also means that users will be able to re-download the previous version of Skullgirls if they preferred those mechanics. However, new DLC characters like Squiggly and Big Band will not be compatible with older versions of the game.
To keep fans updated on the sad comedy of errors that is Skullgirls development, Labzero has included a timeline showing just what has been happening since the game released. You can see the full timeline below.
PREVIOUSLY… ON SKULLGIRLS
Autumn Games signs Skullgirls with Reverge Labs
Autumn Games is required to sign a publishing agreement with a major publisher in order to acquire an XBLA slot for the game, and decides to extend its existing publishing agreement for DefJam Rapstar with Konami
DefJam Rapstar is released just after the music game crash, and doesn't perform to expectations
City National Bank sues Konami and Autumn Games for not paying back the loan taken out to finance DefJam Rapstar
City National Bank's claim on Autumn's income scares away potential investors, making it impossible to raise money or sell the IP to another publisher that could continue funding development
Due to a lack of funding, Autumn Games cancels production on Squigly in June 2012, resulting in the layoff of most of the Skullgirls staff from Reverge Labs
The laid off Skullgirls staff reform as Lab Zero, Inc. and continue its work on Skullgirls with Autumn Games' blessing, releasing the first patch, "Slightly Different Edition"
Lab Zero begins seeking other projects to develop, but it's slow and the team is running out of money
In a last-ditch move to keep the team together, Lab Zero starts an Indiegogo campaign to fund Skullgirls DLC characters, and raises over $830,000, enough for 5 total characters developed over the course of around 16 months
The first IGG-funded DLC character Squigly is released alongside the Steam PC version of Skullgirls
Development of the console patch begins immediately after the PC version is released
Testing is completed on the console patch a few weeks later by independent testing house Digital Hearts
Konami and Autumn Games settle their lawsuit out of court
Konami refuses to submit the patch unless they also fully test it, at great expense to Lab Zero
Autumn Games severs its distribution arrangement with Konami to clear the way for the IGG-funded DLC patches
Autumn signs an agreement with MarvelousAQL to provide a replacement slot for the XBLA version
Konami moves to have Skullgirls delisted on PSN as of 12/17/2013, which we find out about from Sony while starting the transition
Konami agrees to delay the delisting until 12/31/2013 on PSN
Source: Lab Zero Games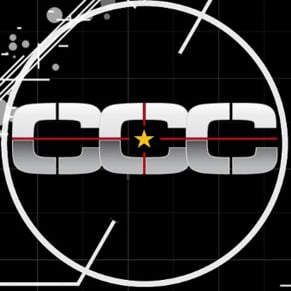 12/18/2013 06:30PM